Shrove Tuesday Pancake Supper February 2017 - a Christ the Lord Tradition

2016 Animal Fest and Animal Blessing. October 1 & 2, 2016.

2016 Annual Church Picnic and Bilingual Service with Holy Trinity/La Santisima Trinidad Church held at Fernandez Park, September 2016.
Click here to view an article about our picnic in DioBytes, the digital newsletter of the Diocese of California.

2016 Church Camp Out at Sugarloaf Ridge State Park, July 2016

Chocolate Extravaganza Annual Fundraiser Benefiting Christ the Lord and Pinole Valley High School Band June 18, 2016

Our church party celebrating Christ the Lord becoming a Parish Church

Holy Week 2016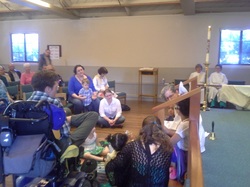 ---
Easter Egg Hunt after Easter Service

Epiphany January 2, 2016
A star pinata: an Epiphany tradition for our church children

Christmas December 2015

Listen to our Choir Director, Jeanne Walpole's, Christmas gift to us in hope for peace throughout the world. It is a lovely jazz arrangement Jeanne did of Silent Night, with images by her son, Stephen.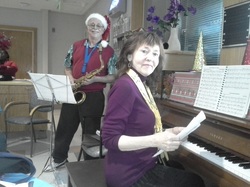 ---
Dia de Los Muertos celebration - our monthly family event on October 25, 2015.

Church Members on Stage during the Annual Convention of the Diocese of California held at the Cathedral in San Francisco on October 17, 2015.

2015 Ministerio del Area de I-80/I-80 Area Ministry. Bilingual service in the park followed by a potluck picnic.
Annual Camp Out at Mt. Diablo July 2015

Holy Week 2015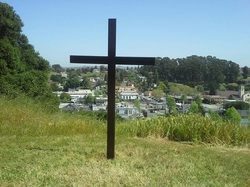 ---
Children's Easter Egg Hunt 2015

CTL Camping 2014
Noah's Ark Day, 2014
Christmas Eve 2013
Tenderloin Project 2013
Animal Blessing - 2013


Bilingual Service at Fernandez Park - 2013


Chocolate Extravaganza (click here to see more pictures)

---
Martin Luther King Day Service Project (click here to see more pictures)


---